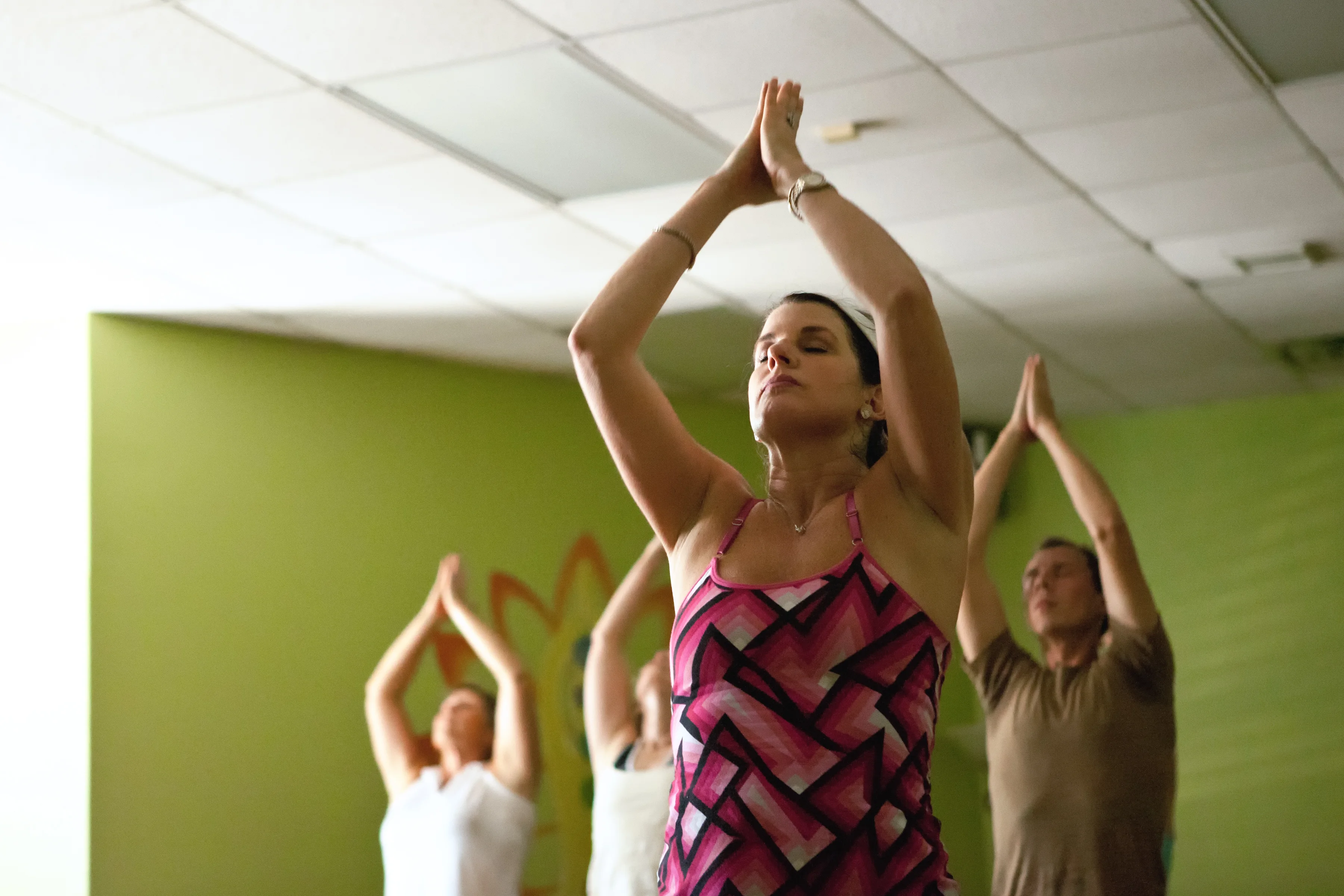 Want to deepen your yoga experience and/or teach what you love?
Become a part of our 200 hour Teacher Training Program. For more information call Moira at (228) 365-3191.
200 Hour Program specifics:
River Rock Yoga offers an extensive, comprehensive, and enriching Yoga training program tailored to both aspiring teachers and serious students of all levels. Whether you seek to deepen your individual practice or learn the art of teaching with integrity and grace, this program and its teachers provide the sacred space, wisdom, and support necessary for you to blossom and grow along your own unique Yogic path.
Throughout the year, each student expands his or her Yogic knowledge through intensive personal study, hands-on experience, and practical application. The curriculum was developed to explore Yoga's vast richness, including: applied anatomy and physiology as related to asana study and teaching methodology, philosophy, lifestyle, ethics, and principles of becoming and living as a Yoga teacher and lifelong student.
Dedicated participation in this teacher training program establishes a solid Yoga foundation which allows students to identify their innate teaching awareness and abilities. Our teachers guide and nourish each student to discover their inner wisdom, develop their own teaching style, and blossom into a teacher as unique as a fingerprint.
Just as a precious metal is refined through heat and filtering, this training program transforms student into teacher through inspection and clarification. Expect change and growth! We are excited to be part of your unique Yogic journey. Namasté!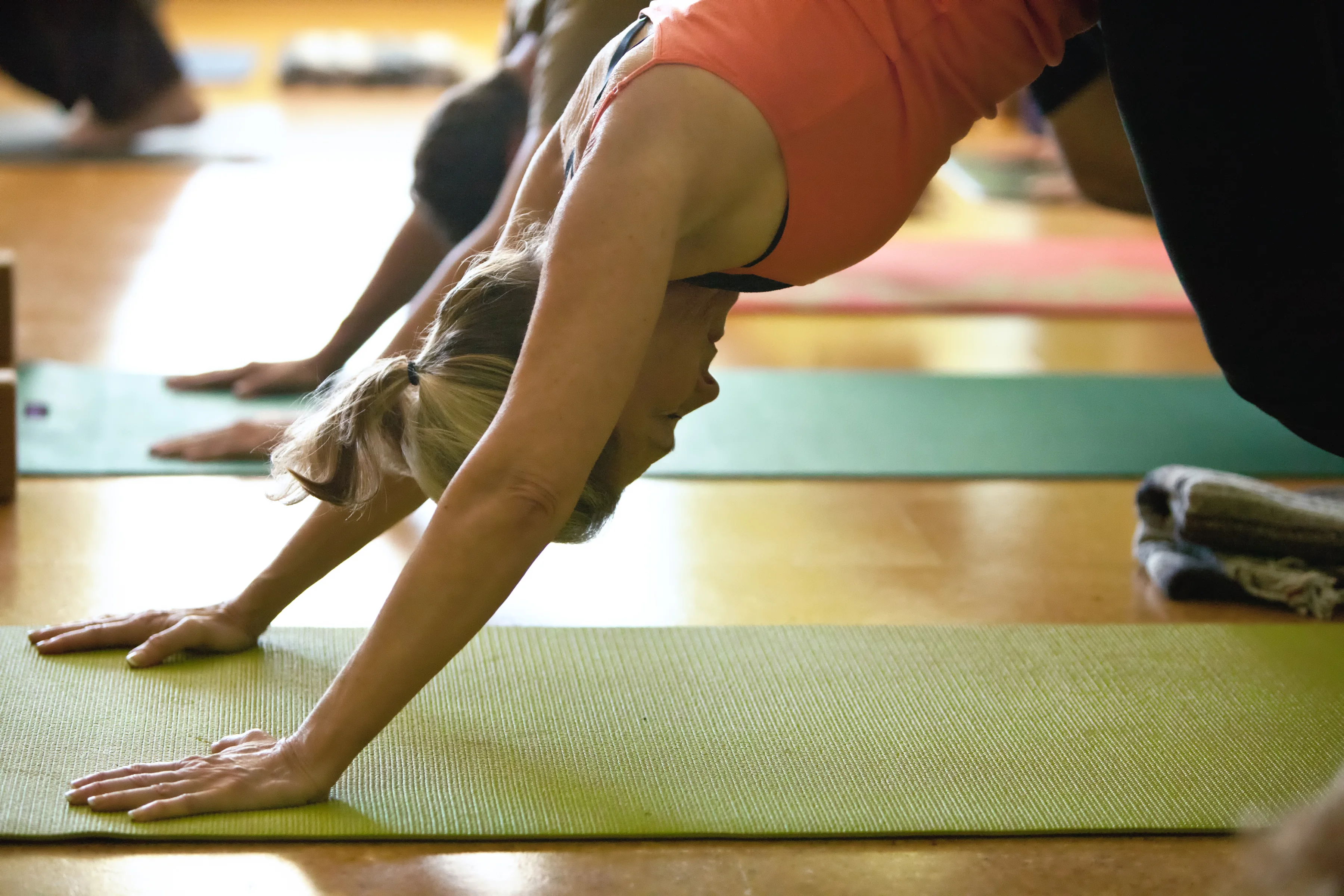 Upon graduation, you will qualify for the Yoga Alliance YA200 registration.
Practice Daily
Study
Move
Grow
Heal
Evolve
200 Hour Teacher Training
Requirements for Admission
1. Two letters of reference (one yoga related letter) are required before training begins.
2. Each application will be evaluated on an individual basis.
3. Knowledge of the poses, and average physical stamina necessary for integration of information.
4. It is not required that you desire to become a teacher through this program. Any student looking for a deeper motivation to learn and grow in their practice is a welcome addition to the group.
5. Upon entering the program, you must participate in a weekly asana class with Laura or Moira. There are no exceptions here, unless you live outside the county. If you do, you must take a weekly class with a qualified instructor.
6. You must attend all dates and trainings.
Reference Letter Guide
Requirements for Reference Letter should include the following information:
1. Number of years acquainted with applicant.
2. Relationship to applicant.
3. Yoga related background of writer.
4. Brief statement of why this applicant would be an asset to the program and its participants.
Practice Requirments
You will be encouraged to practice yoga on a daily basis. Your Asana, Pranayama, and attention to the Yamas and Niyamas will be a pivotal part of your ability to assimilate this information on a kinetic level.
Along with a daily practice, and a weekly public class, you will observe or assist a class once a month with a qualified teacher.
Homework and Reading Assignments
Homework assignments will be provided and must be turned in at the following month's training. It will need to be neatly typed (or handwritten) on blank white paper. Included with each assignment will be a page with a heading outline containing School Name, Program, Lesson Number, and Your Name. Any additional pages will need to be headed with the same information. Staple all multiple pages together. Reading Assignments will take place at your leisure, outside of the class time frame.
Please retain your own copy of each assignment, before you turn in your papers. These homework assignments are a large part of your qualifications for certification and proof of your involvement in the RRY Teacher Training Program. Any missed homework will be considered incomplete and may delay your final paperwork.
Requirements for Certification
1. Attendance of all dates and trainings
2. Attendance of weekly public classes
3. Observation or assistance in a public class, once a month (with permission from your instructor)
4. Completion of all homework assignments in a timely manner
5. Completion of final evaluation at the end of the program year.
Documentation of all participation as a student and teacher is very helpful to YA in determining your individual commitment. Keeping a clear record of any classes, workshops, retreats, etc, will strongly help your evaluation process.
Payment Program:
$300 nonrefundable deposit which is put toward tuition, due with application.
This deposit will be waived for full tuition of $2900 is paid one month prior to start date.
$3200 if payments are divided over the year long program.
Installments are: #1 $1,166, (includes deposit) due by the launch day, #2 $1,166, due 8 weeks later, #3 $1,168, due 8 weeks later
Cancellation and Penalty Fee Installments:

Your entrance into the program is received as your commitment to complete the program in full. Your tuition must be paid in a timely manner, with respect to the deadline given. There will be a $100 weekly penalty for any payment not received on the deadline date, unless prior arrangements have been formally discussed and agreed upon.
Refunds are available, less the $300 non-refundable deposit, for any cancellation made 30 days prior to the start date.
Reading Material
The reading material cost is not a part of tuition. Plan the purchase of one (occasionally two) books per month. These are standard yoga texts that you may already own and will serve as reference guides for the training. You will need to bring your yoga mat and manual at every training.
Prepare
This will be a fun and intense day and a half! Adequate rest and methodical study throughout the month prove to be the best practices for internalizing the information…..i.e.: no cramming homework in at the last minute.
You will need to bring your yoga mat and manual at every training.
Arrival
All students must arrive and be settled in and ready to go at the indicated start times. Come rested and bring fluids and light snacks if necessary.
Schedule
The following schedule is designed to complete a 15-hour weekend training per visit. Each training will commence
Saturdays at 9 am – 5pm (8 Hours) and Sundays 8am – 3pm (7 Hours)
Trainings include a one-hour on-site lunch discussion.